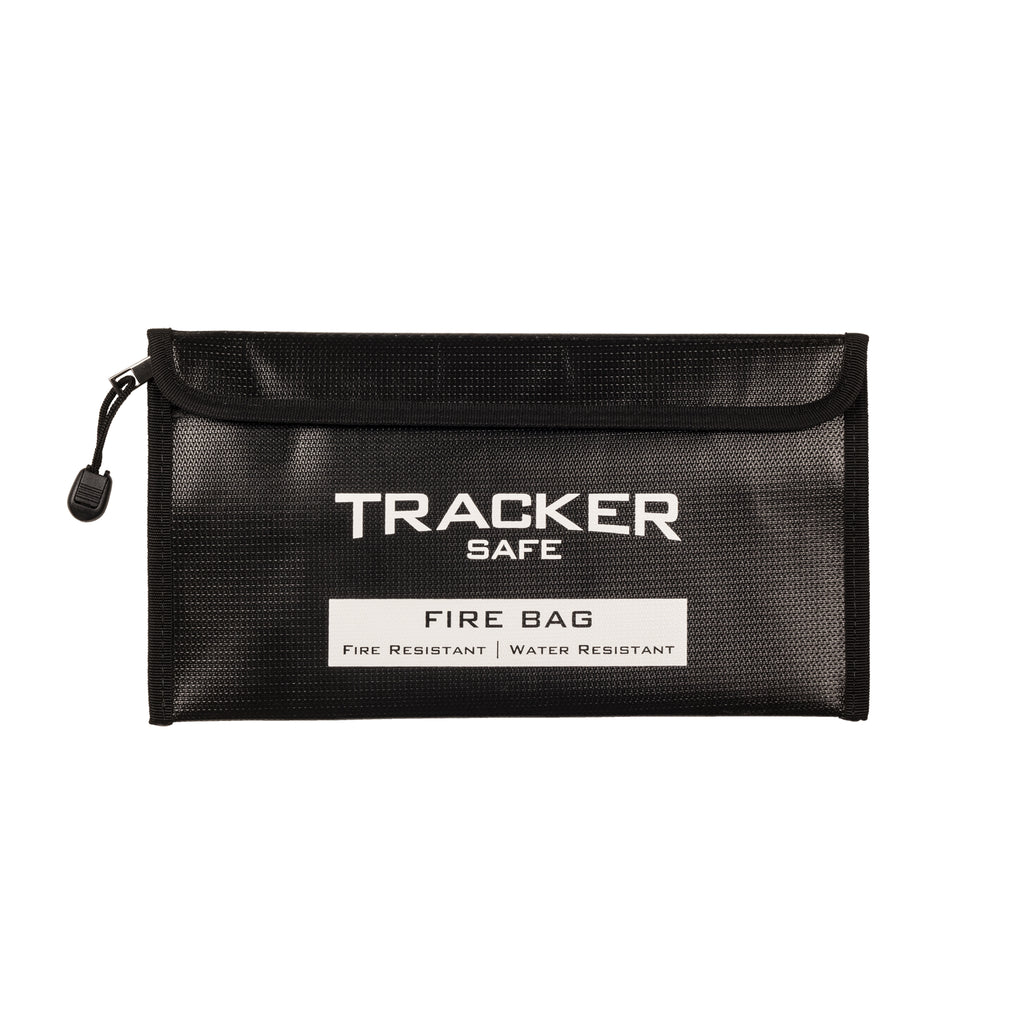 Fire & Water Resistant Bag (FB0611) - SMALL
Want extra fire protection for your important papers and other valuables but don't want to spend a small fortune for a high end fire safe? Then the Tracker Safe Fire Bag is just for you.
Weight: 10oz

Dimensions: 6" H x 11" W

Up to 1022° F (550°C) protection
Zipper opening with velcro flap for added protection

Fire Retardant thread used on seams

Water Resistant
Tri-Layer Protection:
Silicone coated fiberglass outer layer

Fiberglass middle layer

Aluminum foil inner layer
Use in combination with your gun or fire safe to help extend your fire protection.